This is an adapted version of the message shared by our Chair, Chip Angle, at last year's June 2010 Annual Meeting. It is a reminder to us all – our volunteers, members, and other supporters – that the Trail is a worthy cause, and one that will take a lot of patience and hard work.
This is an exciting time for the Trail, and for all of us who want to see it built. When we started this venture back in 2001, many advised us that the project was too big, too difficult, too expensive, too complicated. "There's no way you can build a 25-mile trail through four fairly densely populated towns along the Connecticut Shoreline without the benefit of an already existing corridor like an abandoned railroad or canal towpath", they said. Despite all that good advice, we forged ahead.
Very soon we won the support of the National Park Service (NPS) because they loved the idea of a multi-use trail along the Shoreline, and because they [singlepic id=39 w=320 h=240 float=right]loved the idea of helping get such an ambitious project started. Despite having a limit to stay with us one year, NPS actually stayed three years because they thought our project was so important.
Early on NPS told us that this was a 20 to 30-year effort but well worth the work. They shared our dream for a pathway for walkers, runners, bicyclists, parents pushing strollers, families out together and seniors getting some exercise – a linear park that could be enjoyed by everyone, now and for generations to come.
Over the years hundreds of volunteers and thousands of donors have embraced the idea, and given of their time and treasure to help make it happen. And there is a lot to show for that.
Two really nice Trail sections have been built and opened in East Haven, and a third through the lovely Farm River State Park is cleared and ready for construction. Madison is now in the middle of building a one-mile section within the boundaries of Hammonasset Beach State Park.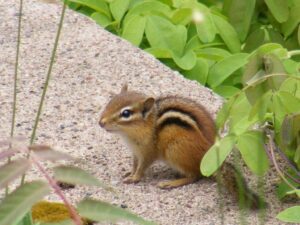 This one is truly fabulous and, aside from being the Trail's east anchor, will soon be another showcase for the Trail. Branford has also built and opened two sections, is about to start on another, and has several more sections ready-to-go.
Almost 40% of the Trail has now been established, built or is open for your enjoyment.
Why have our volunteers worked so hard to bring us as far as they have? Because they know what a wonderful asset the Trail will be for all of us, for our Towns, and for our children and grandchildren. And so do you. That's why you are here.
So far we've done all this without yet having tapped any of the federal dollars that have been allocated to us for Trail construction. Although many factors of this funding still have to be worked out between the four towns, some construction should be complete in the next two or three years and be an enormous leap forward for the Trail.
Dream with me for a moment…
Imagine yourself as a grandparent out on the Trail with your two grandchildren, ages 7 and 9. You bike to a stopping point where there is a tastefully designed sign explaining the flora and fauna of the salt marsh that spreads before you. You see crystal-white egrets fishing in the distance…
. . . . . or imagine your kids biking to school on the Trail with their friends, safefrom cars and exhaust fumes, and getting much needed exercise.
. . . . . or you and a friend having a wonderful talk as you walk – on the Trail.
. . . . . yhink about having the option of biking on the Trail to your town center to[singlepic id=83 w=320 h=240 float=right]do an errand rather than having to climb in the car yet one more time.
. . . . . picture you and your spouse out on the Trail, and there you happen on another couple – and actually talk to them, and make new friends. There aren't many places left where people feel comfortable talking to strangers. The Trail will be one of those special places where you will.
. . . . . think about noticing that many of the trees along the Trail are discreetly numbered, and realizing that those numbers identify the trees in the brochures that are available at each Trailhead.
. . . . . Picture a young East Haven couple, perhaps on a date, who decides to take a picnic and bike all the way to Hammonasset for lunch and a swim. Pretty nice way to spend the day…
. . . . . Imagine being out on the Trail and happening on a family of ospreys nesting on an osprey platform that Shoreline Greenway Trail volunteers erected.
. . . . . Think about the High School Cross Country Team using the Trail to practice their long-distance running.
. . . . . Picture yourself, hand-in-hand with your sweetheart, strolling down the Trail toward the sunset.
It is dreams like these that keep us all going – working hard to make the Trail happen. Thank you all for your help.