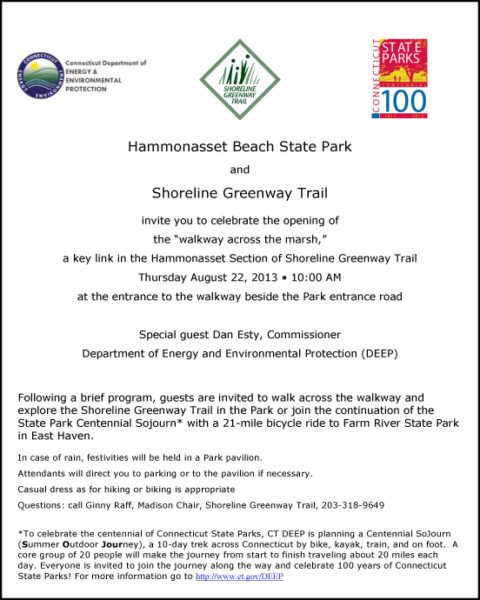 We hope you will all come and enjoy the morning and our new SGT Walkway at Hammonasset.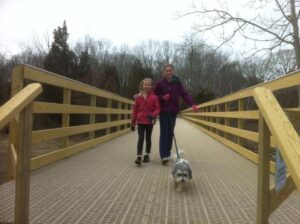 After the ceremony,  b
icyclists who want to join the CT DEEP Centenniel
Sojourn Team for the 21-mile ride to Farm River State Park in East Haven, will meet at our Walkway.  The group with  CT DEEP Sojourn Team will then proceed along Route 1 and Route 146 to Guilford, Branford and then East Haven.
If  you want a shorter bike ride, you can join them at two stopping points along the shoreline:   
– in Guilford 
between 11:30AM and 12:30PM at the Henry Whitfield Museum on Old Whitfield Street, where food trucks will be stationed for riders' convenience;
– or in Branford  between 1:15 – 1:30PM at the intersection of Pine Orchard Road and South Montowese Street near the Armory.
DEEP Sojourn Team anticipates arrival at Farm River State Park around 2:30PM.
– Please note, bike arrival times are estimated only.  
– Bike 

h

elmets are required for all bicyclists.