To Our Volunteers, Members and Donors –
You are invited to our 13th Annual Celebration of the Shoreline Greenway Trail on May 18, Monday at 7PM at the Nathaniel B Green Community Center, Guilford, CT.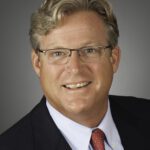 Our speaker, State Senator Ted Kennedy is a passionate advocate of environmental issues and a strong supporter of Shoreline Greenway Trail.  A graduate of Yale School of Forestry and Environmental Studies and UConn Law School, Senator Kennedy will speak about his roles in the State Legislature and as chair of the State's Environment Committee and member of the Transportation Committee, both very important to our Trail.
Come to celebrate our accomplishments this past year in each of our four shoreline towns.  SGT leaders will discuss the trail's status, describe development efforts underway and outline the opportunities and challenges involved in bringing the full trail to fruition. Among the highlights:
At least one section of trail will be complete in all four towns in 2016, including the first 7/10th of a mile section of trail in Guilford
Work is underway on the final section of Madison's trail at Hammonasset to connect to Liberty Street;
SGT is nearing an interim goal in Branford of connecting downtown with the railroad station and Stony Creek;
In East Haven, funds are being raised for construction of the trail in Farm River State Park, and discussions are underway toward design and permitting for the trail through Bradford Preserve.
A brief annual Board election will be held.  Light refreshments will be served. The public is welcome.