Joined by local baristas from One World Roasters coffee shop, we completed another successful CT Trails day at the Shore Line Trolley Museum. SGT partnered with the trolley museum to offer our group a scenic trail walk and an informative tour of the trolley car barns. On the sunny Saturday morning our group passed turkeys, osprey and swan, while riding the 1922 trolley car to the trail head. Once unloaded we made our way through the lush greenery surrounding the trail, to pause at the Farm River overlook. Our group spotted juniper berries, Columbine flowers, and even an asparagus stalk.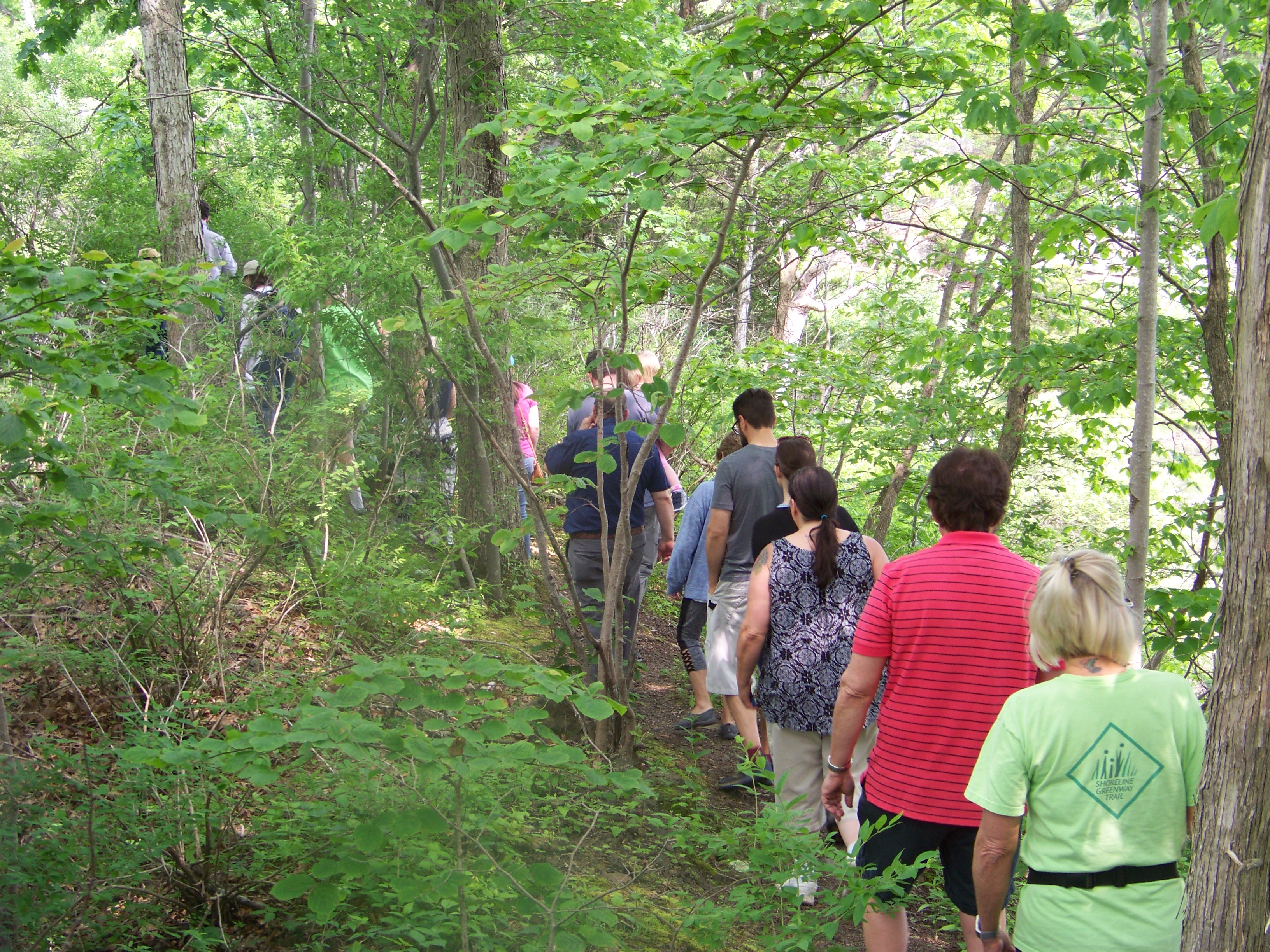 While touring the barns the group got up close to a trolley car from 1904, and could view the 9/11 subway car that has come to call the Shore Line Trolley Museum its home.
A big thank you to local coffee shop, One World Roasters, who provided us with delicious coffee before our walk, and joined us in celebrating CT Trails Day. Also, a big thank you to the Shore Line Trolley Museum in East Haven for being a great partner, and a hidden gem in the town.
One World Roasters provided coffee
www.oneworldroasters.com
www.shorelinetrolley.org