The Branford SGT team has had a successful December, holding not one but two walks. The first walk catered on the Tabor property and continued across Birch Road through Youngs Pond Park and back. It was a sunny brisk early December day, and leader Leo Cristofar led a group of about 25 of us on a new path in Young's Pond, lined with rhododendrons and very beautiful. Here's our usual photo with Chet's Pond in the background.
On Sunday, December 29 at 2pm the Branford SGT team held its annual GET THE CHILDREN OUTSIDE WALK. We were delighted to have so many children on the walk this year! Leo Cristofar once again led us as we rang the old year out and the new year in by walking Bill Ludwig's labyrinth on the Tabor Trail across from Chet's Pond.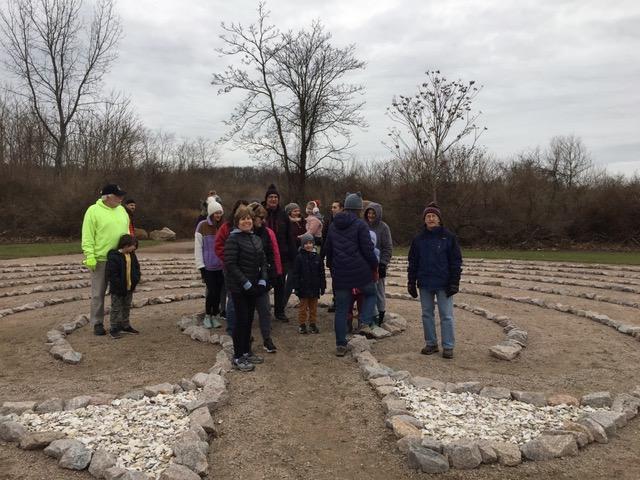 On the way back to Tabor Drive, we passed Branford's Solar Farm, where Chris Willems read an article about how much energy is produced and how much money the town of Branford saves by having this huge solar array on the Tabor property. Apparently, the reading put some children to sleep!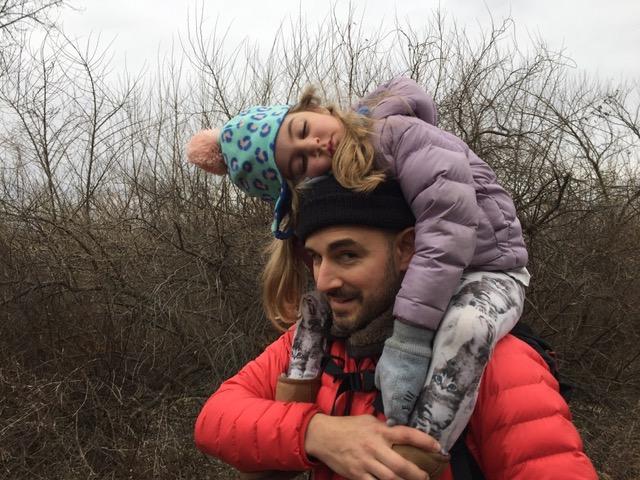 The walk ended on top of Ecology Park, where hot chocolate and munchkins were enjoyed by all.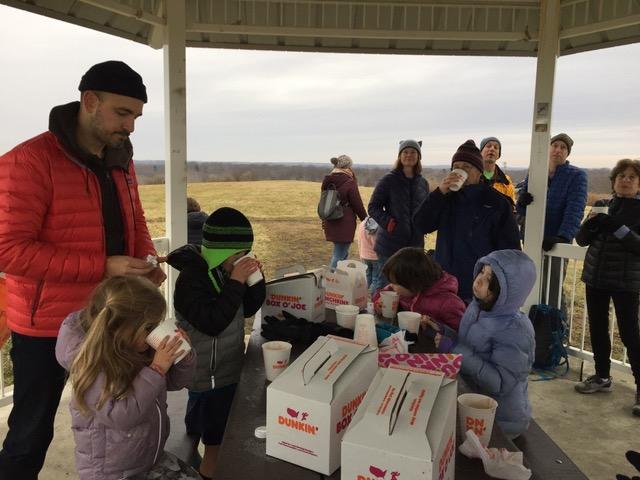 Thanks to all who attended. We look forward to doing it again next year! In the meantime, we wish all a happy and healthy 2020!