WOW!   What's better than a beautiful walk through historic Guilford?  And it was a beautiful day!
The Shoreline Greenway Trail "Trolleys & Trails" walk was a great time and showed us some of that rich history that Guilford and the Historical Shoreline Trolley have to offer!
A group of over 60 people gathered for the second stop of our 4-stop Trolleys and Trails summer series.  We walked along the downtown sidewalks and public roads that Shoreline Greenway Trail uses for connecting Madison and Branford sections, occasionally venturing off into other streets where the Trolley went north.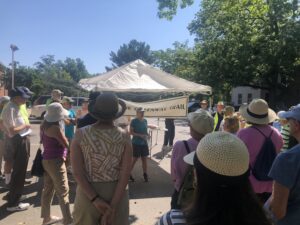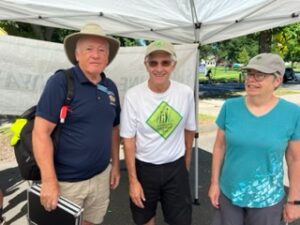 Our guide, TomL was incredible in sharing his knowledge along with many stories and "why that's there" info.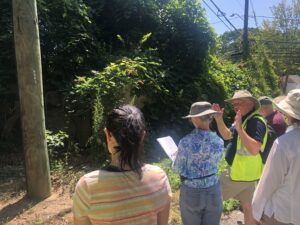 Looking forward to seeing you all again in East Haven on August 19th for the next installment of the series! Meeting at the Shoreline Trolley Museum River St, East Haven.
This event was in Partnership with the Shore Line Trolley Museum.  Please support them!  The Shore Line Trolley Museum – A Museum in Motion – The oldest continuously running suburban trolley line in the USA – A National Historic District